Accounting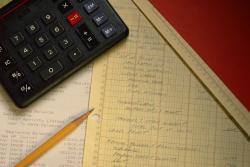 We're proud to provide high quality payroll services, tax preparation, and business management.
We pride ourselves on our attention to detail, and we are fully dedicated to our clients' satisfaction. If you're not a numbers person, or you simply want to spend your time doing other things, let us step in. Why wait until you've made a costly financial error to seek help? In today's economy, it's incredibly important to correctly account for your expenditures and document your gains. Whether you are an individual looking to manage your personal expenses or a company that needs financial organization, we have what it takes to provide the support you need.
If you need help in Glenside, Bensalem, or Philadelphia, accounting services are available at Steve Goldflam & Associates, LLC. Our initial consultation is free, so there's no risk to coming in to learn what we can do for you. We cater to your busy schedule with our evening and weekend appointments. If you don't have the time to pay diligent attention to your finances, don't risk making a costly mistake. Life is too short to have another job on top of your nine to five, so let us crunch the numbers for you. Give us a call today to sit down with one of our qualified accountants.
At Steve Goldflam & Associates, experienced accountants offer quality accounting, bookkeeping and tax services across Media, Philadelphia, Chester County, Delaware County, Camden County, Bucks County, Montgomery County and the surrounding areas.